SPE Fundamentals
This section will cover the basics of SPE (Systems Performance Engineering). The idea here is to introduce you to the various disciplines associated with Systems Performance Engineering. The intention here isn't to go into infinite detail but rather provide the reader an overview of the various disciplines Systems Performance Engineering (SPE) covers including a high level view of the associated processes, activities and deliverables.
The various topics covered in this section are –
The next section covers definitions of basic quantities associated with Systems Performance Engineering and introduces the reader to some of essential analytical models and basic equations. All the reader needs to have is an understanding of high school algebra to be able to digest most of the relevant content.
The various topics covered in this section are –
Hope you've enjoyed the content in this section at Practical Performance Analyst and have learned something new.
Please help us grow the community by taking a moment and sharing this content with rest of community using your preferred Social Media Platform (links provided below). We would also appreciate you taking a moment to send us your thoughts, inputs and comments by Sending us an email.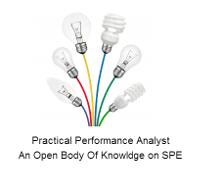 ---
Trevor Warren is passionate about challenging the status-quo and finding reasons to innovate. Over the past 16 years he has been delivering complex systems, has worked with very large clients across the world and constantly is looking for opportunities to bring about change. Trevor constantly strives to combine his passion for delivering outcomes with his ability to build long lasting professional relationships. You can learn more about the work he does at LinkedIn. You can download a copy of his CV at VisualCV. Visit the Github page for details of the projects he's been hacking with.