SPE Courses
Here's a link to some of the relevant courses from a Systems Performance Engineering standpoint.
Systems Performance Engineering
Systems Performance Engineering Tools
Suggested Study
The list of courses suggested on this page cover Systems Performance Engineering fundamentals, concepts and tools. We've also provided links to some supporting concepts i.e. statistics, data mining and analysis, etc. which we think are an absolute must for anyone who is aspiring to be a strong Systems Performance Engineer.
Please also note that copyright to all the content linked to at this page is owned by the respective authors. Drop us a link to any other relevant courses or tutorials you think might benefit the rest of the community.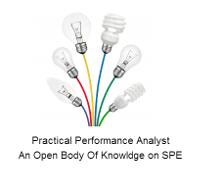 ---
Trevor Warren is passionate about challenging the status-quo and finding reasons to innovate. Over the past 16 years he has been delivering complex systems, has worked with very large clients across the world and constantly is looking for opportunities to bring about change. Trevor constantly strives to combine his passion for delivering outcomes with his ability to build long lasting professional relationships. You can learn more about the work he does at LinkedIn. You can download a copy of his CV at VisualCV. Visit the Github page for details of the projects he's been hacking with.