Books - Linux Performance Optimization
The books listed on this page focus on the art of Linux Performance Optimization.
Hope you have enjoyed the recommended reads here at Practical Performance Analyst. If you have recommendations or suggestions for what might be included on this page please do feel free to drop us a note at trevor at practical performance analyst dot com.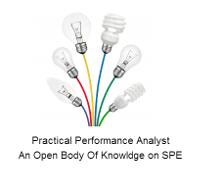 ---
Trevor Warren is passionate about challenging the status-quo and finding reasons to innovate. Over the past 16 years he has been delivering complex systems, has worked with very large clients across the world and constantly is looking for opportunities to bring about change. Trevor constantly strives to combine his passion for delivering outcomes with his ability to build long lasting professional relationships. You can learn more about the work he does at LinkedIn. You can download a copy of his CV at VisualCV. Visit the Github page for details of the projects he's been hacking with.